Yesterday Levi's invited online editors and bloggers to their SoHo store to introduce us all to their first women's global launch of Levi's ® CURVE ID. CURVE ID is a new denim sizing system created to give you the perfect fit. It's all about shape not size.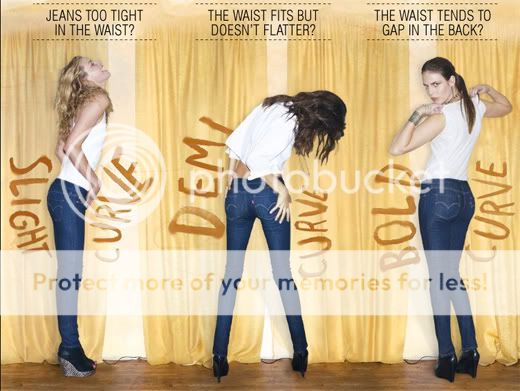 A perfect fit is what we all should strive for when shopping for any article of clothing.
Perfect fit as in, your clothing should not be too tight where you are showing bumps and grooves through the garment's fabric, nor too loose where you're exposing an immense amount of skin through gapes and gaps.
We all know when it comes to shopping for denim jeans, these are some of the fit issues many fab chicks face around the globe. I can't tell you how many pairs of jeans I own that fit me from the hips down, but the waist, not so much.
Sure, we're often encouraged to get ill-fitting garments tailored, but how fab would it be to just walk into a store and be able to buy your perfect fit?
I had to check this out.
As we all waited to be measured individually for our complimentary Curve ID jeans, we were given a fab selection of Pinkberry in an array of flavors and toppings, cupcakes and cocktails. Yum right? Yes it was, but I was more in awe of trying on and finding the perfect fit for me.
I got measured; my Curve ID is a Bold. Which means my perfect fit requires a higher back rise to hug my waist without gapping and pulling, tilted pocket shapes and a smaller curved waistband. Sounds about right, so with my new found Curve ID I headed to the fitting room.
To prove I was a Bold I tried on the same size in another fit, the Demi Curve.
Yes, Bold all the way, wouldn't you say?
I think I definitely will be back to stock up on other washes and silhouettes in my Bold Curve ID.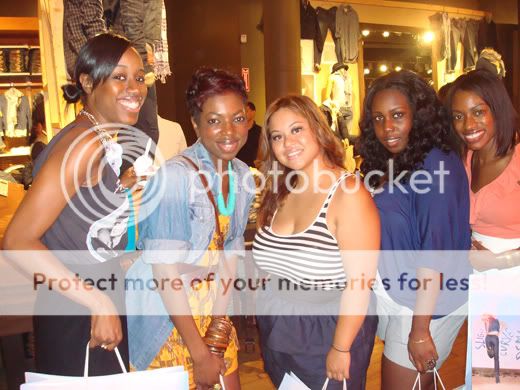 (l to r:) Temple of Glam, Gorgeous on the go, & O so Chic
If you are looking for a better fitting jean, I encourage you all to go and get measured for your Curve ID. And remember, it's not about the sizing, it's about the shape.